Some friends of mine and all all got together to host a Facebook Hop to celebrate the new year! How does that work you ask? Well....tomorrow (January 2, 2014) at 10:00 A.M. EST you can just go to each of the Facebook pages that we host and download the freebie that is on our page.

You can get started by heading to see Lori from Teaching With Love and Laughter at her Facebook Page.
Your quest: In the freebie you will find a hidden number or letter. Unscramble the 'SECRET PHRASE' and when you think you have it all figured out, email own Queen of Nuttiness, Miss Squirrels. Her email is MissSquirrels [at] Yahoo.com so that she can pick the first 10 winners to win an awesome bundle of materials to start the new year off just right!
I've made it easy for you to say thank you if you can...just click on the buttons below and go let them know you appreciate them taking time out to make the freebies and packets for the bundle!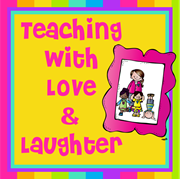 Thanks so much for coming by!